A normal next-door family (with no bad history or red flags) living on the outskirts of Melbourne in Australia decided to have a sudden unplanned road trip with no phones, computers, or any electronics.
Mark Tromp, 51, Husband
Jacoba Tromp, 53, Wife
Riana Tromp, 29, Daughter
Mitchell Tromp, 25, Son
Ella Tromp, 22, Daughter
On August 29th (a Monday) the entire family suddenly got into a car and fled north.
They didn't take any passports, credit cards, and electronic devices, just cash.
The big reveal:
During the road trip Mark and Jacoba (Parents) had become convinced someone was out to kill them, and take their money.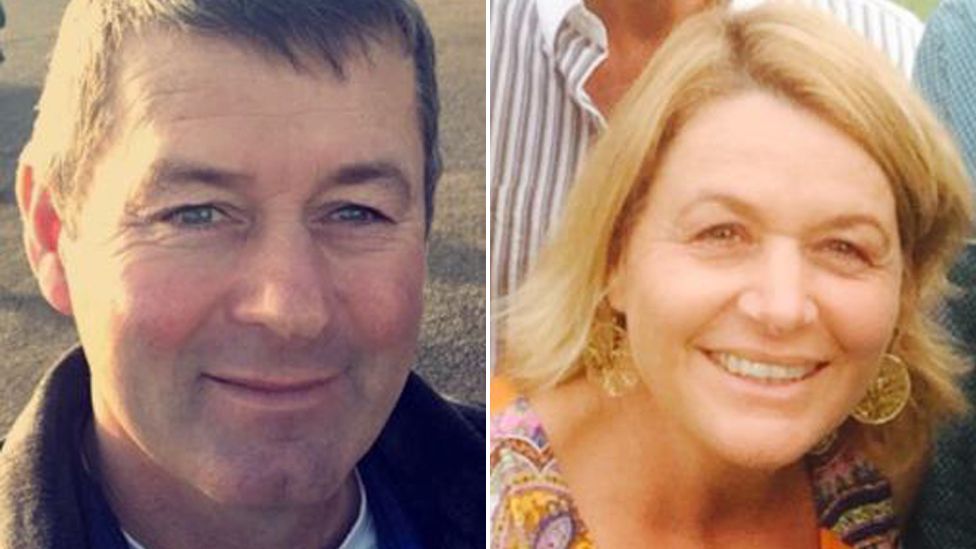 The first incident and disappearance:
The son Mitchell secretly still had his cell phone with him but when the parents found out they made him throw his phone out of the car window. They were convinced it was being used to track them.
They reached the town of Bathurst, 800km away.
That's when Mitchell left the family and disappeared.
The family did not try to find Mitchell to ensure he was safe and get him back home, they simply continued the drive heading east from Bathurst to the Jenolan Caves. Leaving him alone and without transportation in a town 800km from where they lived.
The second incident and disappearance:
At the Jenolan Caves, Riana and Ellastole stole the family car and drove south to the town of Goulburn, where they reported their parents had gone missing. (Keep in mind that they just left the parents and knew where they were — ???)
In Goulburn, Riana and Ella decided to part ways at a gas station. (But the family is missing why separate? — ???)
First to be found:
Ella was the first family member found safe when she arrived back at the family farm on Tuesday night, greeted by police who were investigating onsite.
Ella was charged with car theft.
She came home to feed the horses (not go looking for the other family members — ???).
Second to be found:
Mitchell arrived home Wednesday morning via the train system. (Keep in mind that he hasn't reported anything to the police — ???)
Third to be found:
Riana was found by a utility driver in the back of his vehicle after driving an hour out of Goulburn.
She was in a catatonic state with total amnesia.
Riana was taken to Goulburn hospital, where she remains in psychiatric care.
She was not charged with car theft due to mental illness. (Keep in mind that this is sudden mental illness from the road trip — ???)
Fourth to be found:
Mark and Jacoba made their way to Melbourne and then became separated. Jacoba headed north and was found Thursday, 350km away in Yass.
She was wandering around town in an agitated state.
She was taken to a hospital and then moved to Goulburn for mental health treatment.
Last to be found:
Mark had stayed in Wangaratta and was found on a road Saturday evening near the airport.
He was in an angered state and gave the finger to photographers as he was driven away by police.
What the police had to say:
One investigating police officer described it as "the most bizarre case I've seen in 30 years".
The police verified the following:
There were no previous diagnosed mental health problems
There was no evidence of drug-taking
The family had no debts
They did not belong to any religious groups
In the end:
None of the family members know why this happened
None of them know what started it
One was found in a catatonic state with total amnesia
Two thought they were being hunted and tracked
Two needed mental health treatment afterward

One is still living in the mental health facility

One was charged with car theft
One illegally hitched a ride in the back of a random truck
One was found wondering aimlessly like a zombie
Three didn't find any of it alarming enough to report it to the police
The strange conclusion:
"folie a deux".
The French term, meaning "madness of two", it describes a rare psychological condition occurring almost exclusively in close-knit families.
It was originally coined to describe a 19th Century French couple who began exhibiting paranoid and delusional behavior.
It's believed that one of them had become psychotic first and created an echo cycle of reinforcing each other's delusions.
A mental virus was unleashed on the family in a short but laser focused car ride.
Categories: Strange Event, Unknown Phenomenon